Home values have plunged by up to 25 per cent in real terms across five of Australia's eight capital cities in the past decade, with Perth values most savagely hit, new data has revealed.

A report by analysts CoreLogic applied the latest Consumer Price Index data, which shows the rate of inflation, to national dwelling values over the past 10 years MORE
_________________________________________________
Cyber scammers have figured out that the Australian real estate industry is a potential gold mine for social engineering attacks, according to Alex Tilley, a senior security researcher at SecureWorks.

Tilley, who was also formerly a senior technical analyst at the Australian Federal Police, told CIO Australia that fake invoices are being sent out by scammers posing as real estate agents and law firms asking for payment from a customer. He said many victims are not realising they have been scammed until the actual invoice from the agent comes through. MORE
__________________________________________________
It's farther from the authorities in Beijing—and a nice place to keep an apartment. By Chanyaporn Chanjaroen , Keith Zhai , and Cathy Chan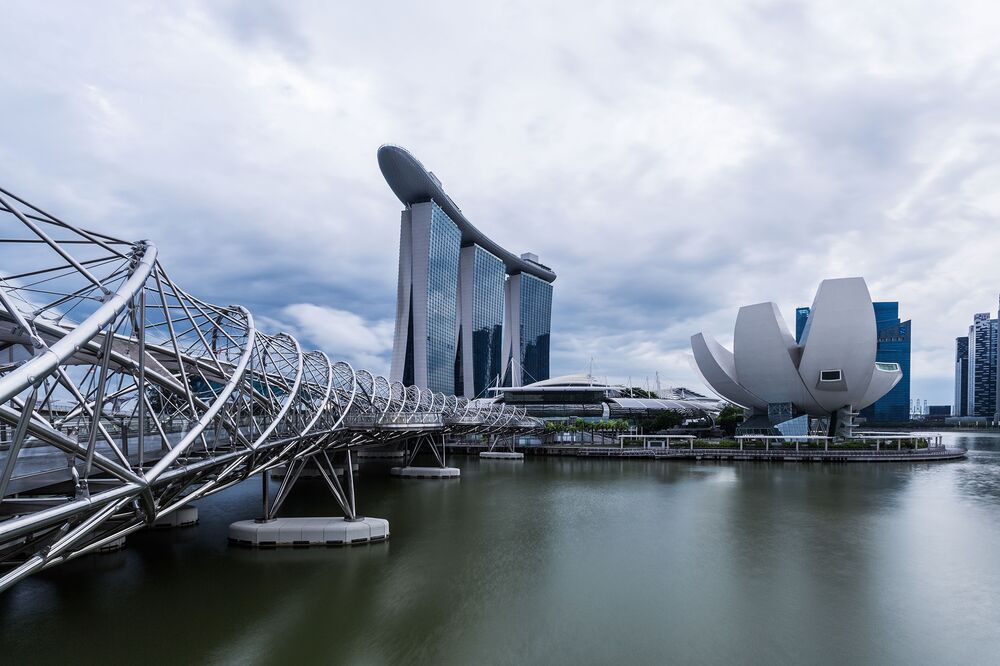 Singapore's Marina Bay Sands hotel.
PHOTOGRAPHER: RUSTAM AZMI/GETTY IMAGES
When more than 80 of China's wealth managers gathered recently at the Shangri-La hotel on Singapore's resort island of Sentosa, the chatter during tea breaks kept returning to one theme: Hong Kong is starting to be eclipsed by Singapore as the favorite destination for the wealth of China's rich.
At stake for banks in both cities is a huge pile of money. China's high-net-worth individuals control an estimated $5.8 trillion—almost half of it already offshore, according to consulting firm Capgemini SE. For some, the city-state of Singapore is preferable because it's at a safer distance from any potential scrutiny from authorities in Beijing, according to interviews with several wealth managers. Multiple private banking sources in Singapore, who would not comment on the record because of the sensitivity of the subject, report seeing increased flows at the expense of Hong Kong. MORE
____________________________________________________________________________
The year 2017 was the best of times and the worst of time for Indonesia's tourism icon and Phuket tourism rival, Bali.
For the first nine months of the year market demand soared, only to be undermined by global news headlines over volcanic activity of Mt. Agung in October, which in turn resulted in massive hotel cancellations.
As Bali sets it's a course towards recovery in the early days of this year, the underlying story is not only about how big events can create enormous trading volatility in tourism markets. Last year Bali joined another leading Asian resort destination, Thailand's Phuket as it saw Mainland China become its top international source of business. MORE
___________________________________________________________________________
When I first started making property investments in Malaysia in the early 2000s, the market was completely dead. Prices hadn't risen much since the 1997 Asian Crisis, foreigners had taken their money out.
I used to come to Malaysia after every annual bonus and buy property.
I remember a few agents asking me, in complete bewilderment, why I was buying a property in Malaysia when I didn't live here. Optimism and the Asian dream had been eradicated from the Malaysian mind-set.
But I had done my homework. Malaysia's economy and political landscape were solid, its population young, and it was gradually relaxing foreign property ownership rules.
I leveraged on property so highly that by the time I quit investment banking I owned 5 times my wealth in property.
It was a huge bet that paid off. Over the next few years, the Malaysian property market boomed and I cashed out.
Looking back I guess I was just doing what Warren Buffett does, but in property - looking at fundamentals and taking advantage of irrational (in this case negative) sentiment.
So, the best time to buy property is when fundamentals are sound, yet no-one wants to buy simply because everyone else isn't buying…
Earn Huge Profits - Free Bali Real Estate Seminar – Foreign Ownership Laws Clarified – Properties up to 50% off.

According to PT. B.A.L.I., Bali's leading real estate expert for the past 14 years with thousands of satisfied clients, this is the "Second best time to purchase Bali Real Estate this century".

They cite the fact that changes in real estate laws for foreigners allowing them to obtain control for more than a normal lifetime and up to 70% bank financing is creating a huge new demand for Bali Real Estate.

Coupled with the fact that Bali Real Estate has just undergone the first correction in modern history with prices down up to 50 % this has set the stage for *increases of 20% to 100 % the next three to five years.

Whether you are a buyer, seller, broker, agent, investor, lessor or renter you can benefit from attending one of our two free Real Estate Seminars in Bali this month.

At these seminars PT. B.A.L.I's Canadian President, Lawrence, a 22 yr. Bali resident who is married to Azizah, a fully Licenced Notary will review the most recent real estate laws for Indonesians and Foreigners in detail.

Then they will also discuss the Past, Present, and Future of Indonesian Bali Real Estate.


FREE BALI REAL ESTATE SEMINAR - SCHEDULE:


Wednesday, 28.Feb. 2018, 18:30 - 19:45 OR Saturday, 03.Mar. 2018, 14:00 - 15:15
Location: Emerald Villas Bali, Jl. Karangsari # 5, Sanur, Denpasar Sel., Kota Denpasar, Bali 80228, Tel. (0361) 284069, Whatsapp 08123632177
LOCATION MAPAll attendees have a chance to win a Door Prize!


Sign Up for Free Seminar Here



______________________________________________________________

Markets By Fergal O'Brien

February 6, 2018, 9:58 PM GMT+8

Stocks have tumbled on concern about central bank response

Global demand, capacity strains point to squeeze on resources

Investors have finally detected the whiff of inflation.

Whether it lingers is the debate now underway as

stocks and bonds

slide worldwide amid concern that prices are set to accelerate after their post-crisis lull. Though inflation still looks under control in most major economies, pressure is building and there are legitimate reasons to say its return is much nearer than for some time.

MORE




Best Asia Real Estate Editors Comments:

Looks like another of my

predictions for 2018

of much higher inflation is now worrying the markets.

In Jan . I said, ."Higher Inflation Ahead:
He warns that, "record low unemployment may lead to higher inflation". The Canadian government has just raised the minimum wage by almost 24% and large companies in America may follow suit.
He explains "Companies cannot provide substantial wage increases unless they've raise the price of their goods".
As he points out "Also in the last six months oil prices have risen over 50% which means that gasoline and all oil related products will also rise."
Possible Much Higher Inflation in 2018:
Therefore, his first prediction for the world economy is an increase in inflation in 2018.
Historically when inflation heats up governments around the world will begin to raise interest rates. This will cause those who were standing by waiting to buy real estate to jump in before interest rates go up anymore.
He reiterates that "inflation is like the tide it raises all boats.
It will cause tangible investments, (investments that you can touch and feel) such as commodities, real estate, precious metals, art, diamonds, numismatic coins etc., to increase at a rapid rate.
He warns that "Inflation can be your friend or your enemy. If you keep your money in a bank account earning 1 to 2% when inflation is 3 to 5% you will lose 2 -4%.
"Inflation can be your friend or your enemy"
You can learn how to make inflation your friend by attending one of Mr. Bellefontaine's
free Seminars
Feb 28th or Mar 3.
See beneath article
for details.
______________________________________________________________________________
Race To Build Self-Driving Cars Accelerates
The link between property and transport has been perhaps the most durable in human history.
Since the ancients, few things have delivered higher land values with more certainty than advances in transport, from roads to canals, railways to highways.
It's still "a no-brainer" in the 21st century, says Bridget Buxton. She bought a fixer-upper with her husband in a scruffy part of east London in 2016 because it's a short walk to the high-speed crosstown rail line due to open this year. Prices are up 90 percent in the past five years for homes like hers, far outpacing the whole city.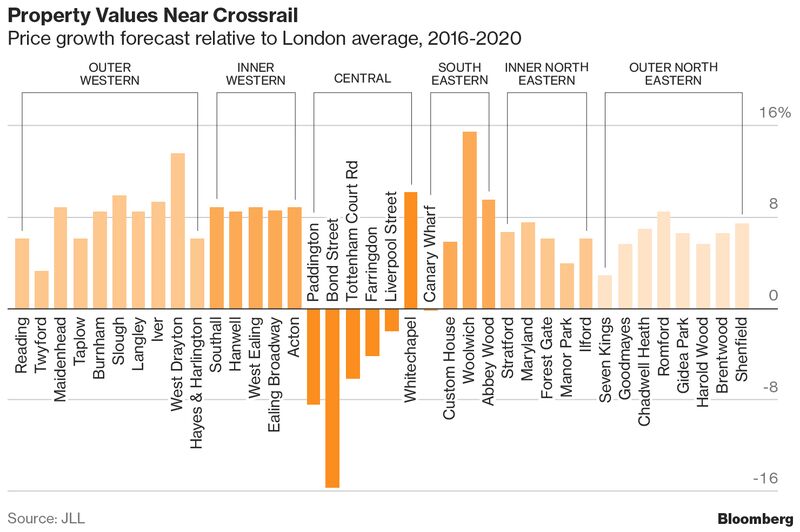 But now, the dawn of the driverless car—promising a utopia of stress-free commutes, urban playgrounds and the end of parking hassles—threatens to complicate the calculus for anyone buying property.
"Real estate might be the industry that is most transformed by autonomous vehicles," said David Silver, who teaches self-driving engineering at Udacity Inc., an online university that has enrolled more than 10,000 students who want in on the transport of the future. "It could change real estate from a business that is all about location, location, location."
MORE
_________________________________________________________________________