Property analysts warn of rising headwinds that will spur a wave of deflation for the city's property market in the second half

PUBLISHED : Wednesday, 18 July, 2018, 9:03am
UPDATED : Wednesday, 18 July, 2018, 4:28pm

COMMENTS: 34





More on this story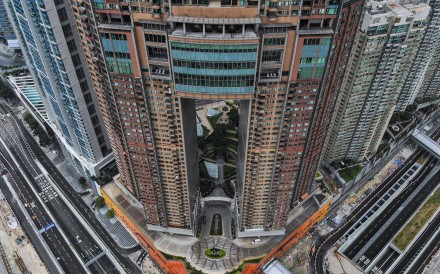 HONG KONG & CHINA
Hong Kong's proposed vacancy tax could have this one unintended consequence17 Jul 2018


Related Articles


HONG KONG & CHINA
Hong Kong's co-living space goes upmarket as rents, prices soar18 Jul 2018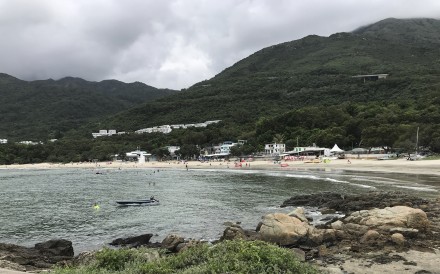 HONG KONG & CHINA
Southern Lantau Island hot property thanks to mainland bridge18 Jul 2018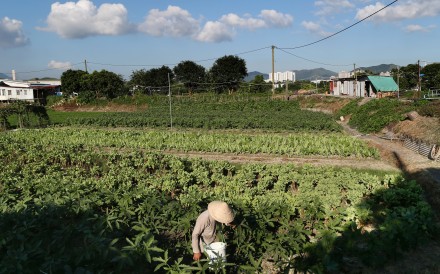 LETTERS
Ban land-hoarding Hong Kong developers from auctions17 Jul 2018


Hong Kong's runaway home prices may finally see some cooling in the second half, according to analysts.

SCMP TODAY: HK EDITION
Get updates direct to your inbox
E-mail *

By registering you agree to our T&Cs & Privacy Policy


Residential home prices are likely to drop 7 per cent in the July to December period, as new supply launches and a downbeat stock market weigh on confidence, according to Citibank, the first major financial institution to call for the onset of a correction this year.

However, it is not clear whether prices will end up in negative territory for the year, as home prices rocketed 13 per cent in the first half, outpacing Citi's expectation for a 10 per cent rise.

"Any major Hong Kong stock market correction could also kick-off a home price correction in the second half," said Ken Yeung, a property analyst for Citi, in a report released early this week. "The summer holidays mark the start of a traditionally low season for transaction volumes. With home prices up 47 per cent since their low in March 2016 and more new launches expected in the second half of 2018, homeowners could be increasingly tempted to lock in the huge gains clocked over the past few years."

Hong Kong's proposed vacancy tax could have this one unintended consequence



Prudential Brokerage associate director Alvin Cheung Chi-wai also cautioned of a trend change in real estate.

"There could be room for a small adjustment, a 5 per cent drop at the most in the second half, taking into account the interest rate increase and the fact that fewer and fewer people can afford to buy and thus cannot enter the market," he said.

Recent measures announced by the government, including a vacancy tax on property developers who hoard empty, unsold flats, will also help to ease supply bottlenecks.








"The vacancy tax and new housing policies will affect the sales and pricing strategy of new launches going forward," said Denis Ma, head of research at consultancy JLL, in a report on Tuesday.

Developers have sped up product launches ahead of the vacancy tax, which could be equivalent to 4 per cent to 5 per cent of the value of the property. The proposal has yet to be approved by lawmakers in the Legislative Council.

Meanwhile, Wheelock Properties offered flexible mortgage options to help drum up sales at The Savannah development in Tseung Kwan O, in a move designed to entice buyers for homes unlocked by the tax.



Mortgages of up to 70 per cent of the value of a home are available for luxury units at The Savannah, under the special loan scheme supported by the developer.


Villas in the development are expected to fetch about HK$60 million (US$7.64 million) each, or about HK$30,000 per square foot. In this case, buyers could borrow up to HK$42 million, or about HK$12 million more than the standard loan available under rules set by the Hong Kong Monetary Authority.

Opinion: Hong Kong's stamp duties have worked to stabilise the housing market

"Banks can only provide mortgages with a loan-to-value ratio of 50 per cent for flats worth more than HK$10 million, according to the Monetary Authority," said Sharmaine Lau Yuen-yuen, chief vice-president of mReferral Mortgage Brokerage Services.




"If the buyers already own other properties, the ratio will be further reduced by 10 per cent. Then you need at least HK$6 million in cash to buy homes worth more than HK$10 million."

Cheung said highly leveraged buyers would "face a higher risk of having difference in the flat value collected [by lenders] should home prices reverse the rising trend amid a potential rise in interest rates."

Hong Kong's secondary property market has risen for 26 consecutive months, according to government data.

"Hong Kong's home price is not just high, it is insanely expensive," said Nicole Wong, regional head of property research, CLSA. "We could only hope that some accidents happen which suddenly reverse the growth. For example the trade war between US and China continues to worsen and impact the city's economy or the increase of interest rates is bigger than expected."