Net Bridge - The proposed asset tax on properties worth VND700 million and more is expected to increase house prices, experts say.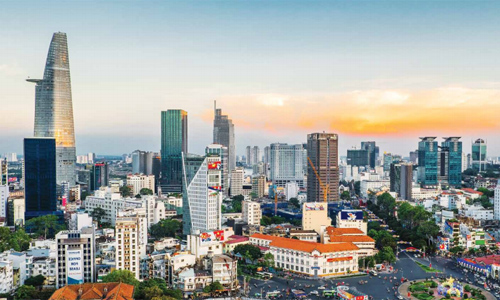 MOF plans to impose tax on valuable houses

The Ministry of Finance seeks to impose a tax of up to 0.4 percent a year on houses with construction value of more than VND700 million and cars valued from VND1.5 billion.

Chair of the HCM City Real Estate Association (HoREA) Le Hoang Chau warned that the Ministry of Finance's tax proposal would have a big impact on the real estate market.

Double taxation would occur as buyers will have to pay the land use right fee and asset tax, which will affect secondary investors, leading to fewer transactions, he said.

According to Tran Khanh Quang, CEO of Viet An Hoa, taxation on properties worth VND700 million ($30,700) and more would affect 95 percent of the HCM City housing market.

The asset taxation would have no immediate impact, but the tax could be seen as a warning about mid- and long-term risks.
The proposed asset tax on properties worth VND700 million and more is expected to increase house prices.

"When the market is affected by unexpected policies, negative reactions may occur," Quang said. "However, it is still too early to predict what is going to happen."

Nguyen Quoc Hiep, chair of GP Invest, has suggested that policymakers consider taxation with other kinds of tax, stressing that taxation will have immediate impact on the real estate and construction market, which makes up 11-12 percent of GDP a year.

Many urban residents live off the money earned from leasing, so they will have to reconsider their investment plans.

Hiep said that enterprises and individuals have to pay tax on income from their assets. Enterprises have to pay corporate income tax of 20 percent, while personal income tax rates are between 5 percent and 35 percent, the same as tax rates in developed countries.

If the state taxes real estate assets, businesses and individuals will have to bear too many kinds of tax.

"It is necessary to thoroughly consider the tax rates to be sure that taxation won't affect the market and the source of state collections from real estate," he said.

Meanwhile, director of Thinh Vuong Cooperation Investment JSC Le Ngoc Quynh thinks the taxation won't have a big impact on the market in the immediate time because the proposed rates are not high.

The proposed asset tax law will not be on the agenda of the lawmaking National Assembly any sooner than 2020, according to the National Assembly Secretary General general secretary Nguyen Hanh Phuc.