Best Asia Real Estate News Editor's comments:
If this new law is passed New Zealand it possibly cause a short-term or long-term crash in New Zealand real estate prices.
I don't know the statistics but I'm sure a large portion of real estate purchase over the last several years was from Asians especially Chinese and they are prevented from buying that would only leave the New Zealanders and they probably tapped out already.
I am flying down to New Zealand in July do some skiing with my family and will certainly check out the market first hand all the way from Christchurch to Auckland.
Stay tuned

By
Matthew Brockett
March 12, 2018, 7:00 PM GMT+8 Updated on March 13, 2018, 7:55 AM GMT+8

Billionaire golf course owner says investment plans threatened

Bloomberg's Matthew Brockett reports on a possible ban of house sales to foreigners in New Zealand.

Rich-listers like Californian billionaire Ric Kayne have issued a warning to New Zealand -- banning house sales to foreigners could hurt the country's reputation and turn wealthy investors away.

Kayne, who has built an exclusive golf course in New Zealand and wants to expand his investments, is one of several rich businessmen who claim the proposed new law will have unintended consequences. They're seeking amendments to the draft legislation or its withdrawal in its current form.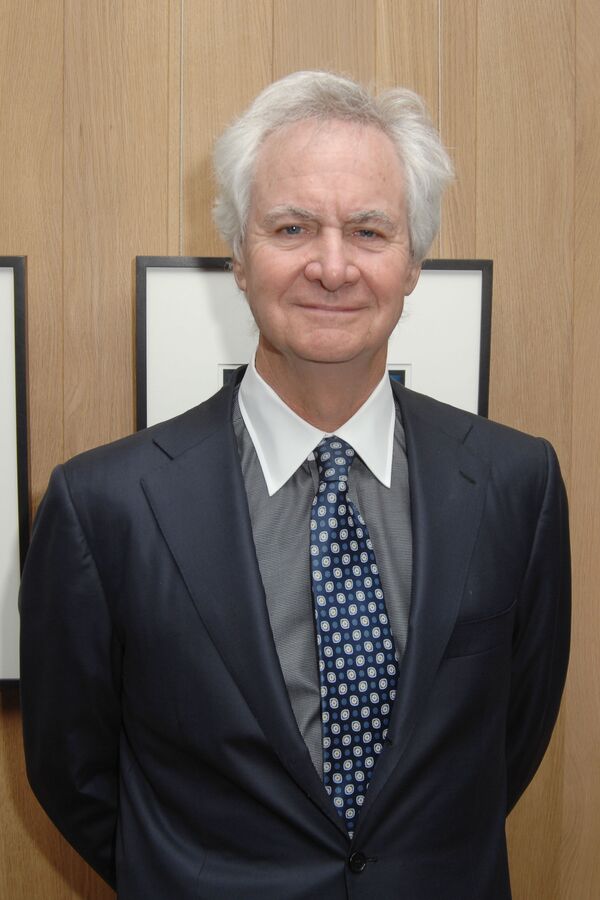 Ric Kayne
Photographer: David Crotty/Patrick McMullan via Getty Images

"The vision we have for what we would like to contribute to New Zealand is now being threatened," Kayne wrote in submissions to a parliamentary committee examining the proposed law change. The new rules will "impact on us personally, and others like us who, having discovered this country, want to devote considerable resources to preserving, protecting and enhancing it."



The new Labour-led government came to power in October on a pledge to fix a housing crisis with a raft of measures, including a ban on foreign speculators buying residential property. While data suggest non-residents have only a minor impact on the wider housing market, support for the move was boosted by headlines about rich foreigners buying mansions and farms in New Zealand as boltholes away from the world's ills.



House prices have surged more than 60 percent in the past decade amid record immigration and a construction shortfall. In biggest city Auckland, prices have almost doubled since 2007 to an average of more than NZ$1 million ($730,000). That's made it more difficult for first-time buyers to enter the market and driven up rents, leaving increasing numbers of poor people homeless.

"It's really important for us that we sort our housing market out, that we give New Zealanders a fair go at buying their first home," Finance Minister Grant Robertson said in a television interview Sunday. While the country welcomes foreign investment, "what we want is good-quality investment that supports the productivity of the New Zealand economy," he said.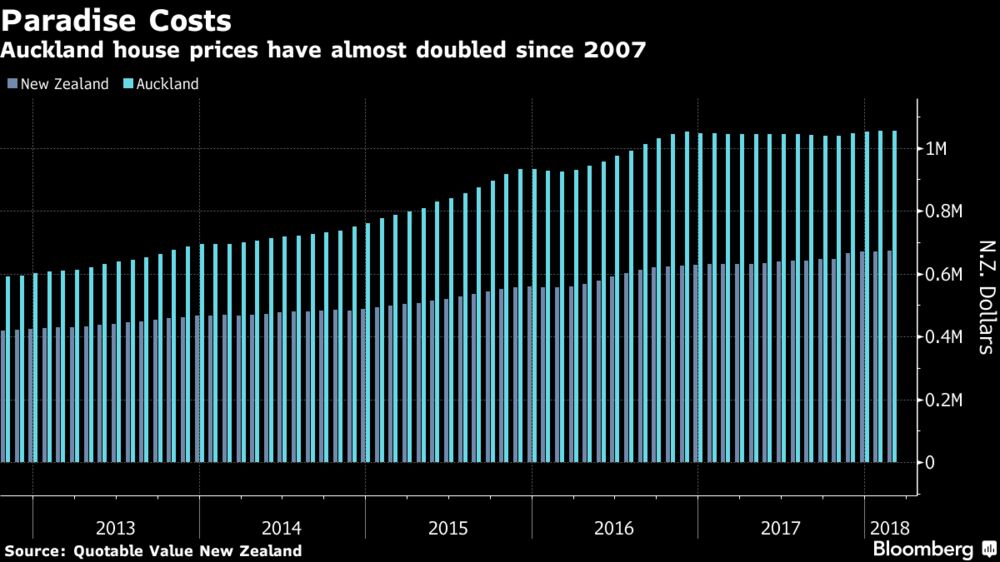 The proposed law, which the government says will bring New Zealand into line with neighboring Australia, will classify residential land as "sensitive," meaning non-residents or non-citizens can't purchase existing dwellings without the consent of the Overseas Investment Office. While it allows non-resident foreigners to invest in new construction, it forces them to sell once the homes are built.

Eion Edgar, a millionaire businessman, told the committee that the law "will be detrimental to New Zealand's international reputation and greatly restrict overseas parties contributing to the benefit of New Zealand."

He gave four examples of wealthy foreigners investing hundreds of millions of dollars in New Zealand after buying land here. They included Japanese businessman Eiichi Ishii, who bought and developed the Millbrook Resort near Queenstown, and singer Shania Twain's ex-husband Robert "Mutt" Lange, who purchased large tracts of hill country on New Zealand's South Island and placed most of it under protective covenants for public preservation.
Vineyard Threat

Matthew Cockram, chief executive of Auckland-based Cooper and Co -- owned by millionaire property investor Peter Cooper -- said the law is "misdirected" and should be withdrawn. He said it could hurt projects that rely on foreign buyers, such as a high-end lifestyle development including a tourist lodge and vineyard the company is building in the picturesque Bay of Islands.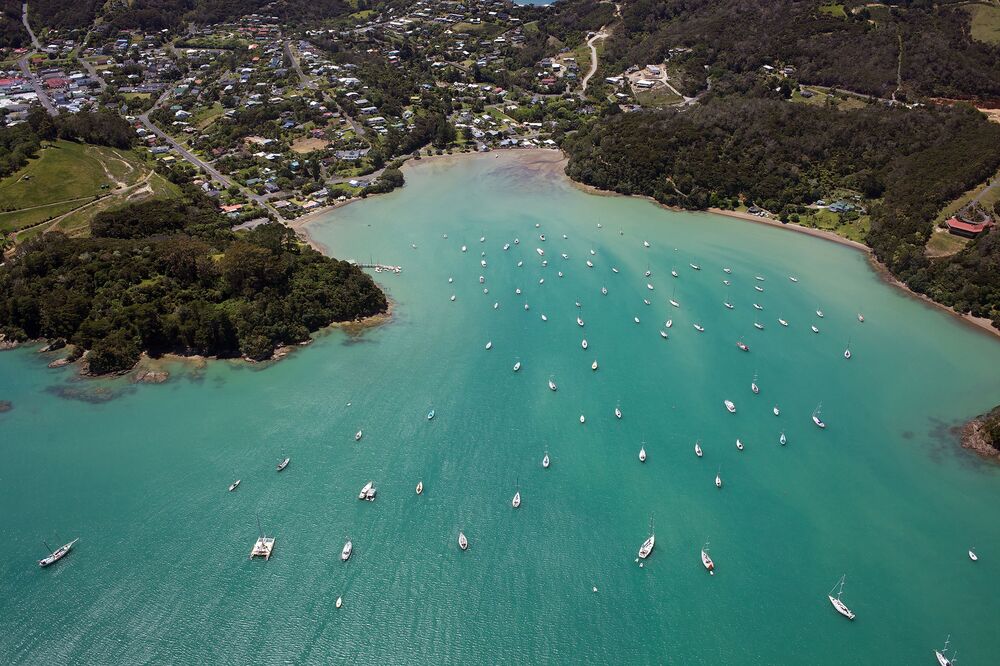 Bay of Islands, New Zealand.
Photographer: Tim Clayton/Corbis via Getty Images

It's not just individuals complaining. Spark New Zealand, one of the nation's biggest telecommunications companies, said the law could make it more difficult to buy land to expand its cellular network because the majority of its shares are held offshore. This will likely result in "less capacity and poorer coverage," it said.

Kayne, who made his fortune as a co-founder of investment firm Kayne Anderson Capital Advisors LP, opened the private Tara Iti Golf Club about 105 kilometers (65 miles) north of Auckland in 2015. Designed by Tom Doak and offering jaw-dropping Pacific Ocean views from every hole, Tara Iti debuted at number 6 on Golf Digest's ranking of the World's 100 Greatest Golf Courses.
Purchaser Pool

In his submission, Kayne said the course attracts high-yield visitors from around the world and provides jobs to the area. However, its economic viability is threatened by the new law because residential homes and guest cottages being built as accommodation for members and visitors won't be able to be sold to foreigners.

"It is necessary for the economic outcome of the development that these properties are able to be sold to an international purchaser pool," he said.

Kayne, who plans another golf course of similar quality that will be open to the public, said he will also be forced to sell the house he's building for himself and wife Suzanne under the new restrictions.

Although he is a New Zealand resident, the legislation would not recognize him as one because it requires people to spend at least 183 days a year in the country -- something his business interests prevent him from doing.

"Part of what attracts people like us to New Zealand is the warmth and openness this country displays to visitors and newcomers," Kayne wrote. "I would hope that amendments are able to be made which provide some discretion and flexibility for persons like me."

— With assistance by Kimberley Painter