By Reuters
December 8, 2017 12:58 am Last Updated: December 8, 2017 1:21 am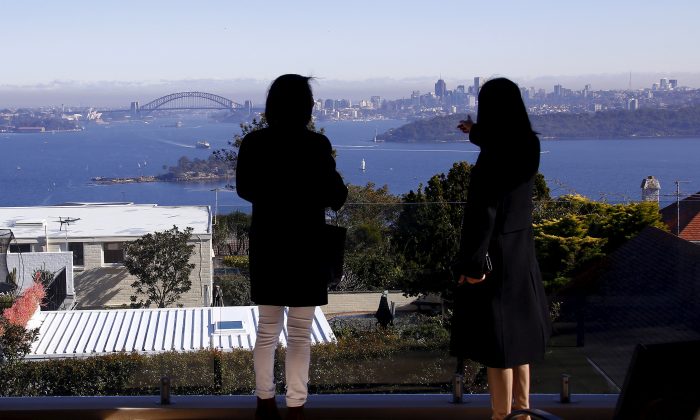 The Sydney Opera House and Harbour Bridge can be seen behind real estate agent and a potential buyer from Shanghai, during an inspection of a property for sale in the Sydney suburb of Vaucluse, Australia, July 11, 2015. (Reuters/David Gray/File Photo)
ShareTweetShareEmail

SYDNEY–On a recent Sunday morning in the sun-drenched Australian city of Brisbane, about 50 'property tourists' boarded a bus tour with a difference.

The group – all local Aussies looking to purchase their first homes – were shuttled to five new apartment projects where brochures promised they could "capitalize on international deposit defaults" and snap up properties at sharp discounts.

The homes were mostly being sold by Chinese investors unable to make settlement on their investments as Beijing cracks down on money flowing out of China and restrictions on Australian banks lending to foreign investors bite, the company behind the tour said.

"Getting money out of China is very hard now. That's a big factor for these discounts," said Property Direct founder David Beard, who sold some two-bedroom units on the bus tour at 15-20 percent lower than list prices.

"Property sales have fallen because of that, and it has got progressively harder to get bank loans in Australia."

The cut-price sales have sent a tremor through the once-booming Australian property market, where Chinese are the top international real estate investors and which is the most exposed globally to a slowdown in Chinese buying.

While nationwide hard data on such sales are not available, UBS estimates one in five apartment buyers in Brisbane, Australia's third-largest city, are failing to settle.

Several analysts said they expected a similar response in the larger markets of Sydney and Melbourne if house prices soften further.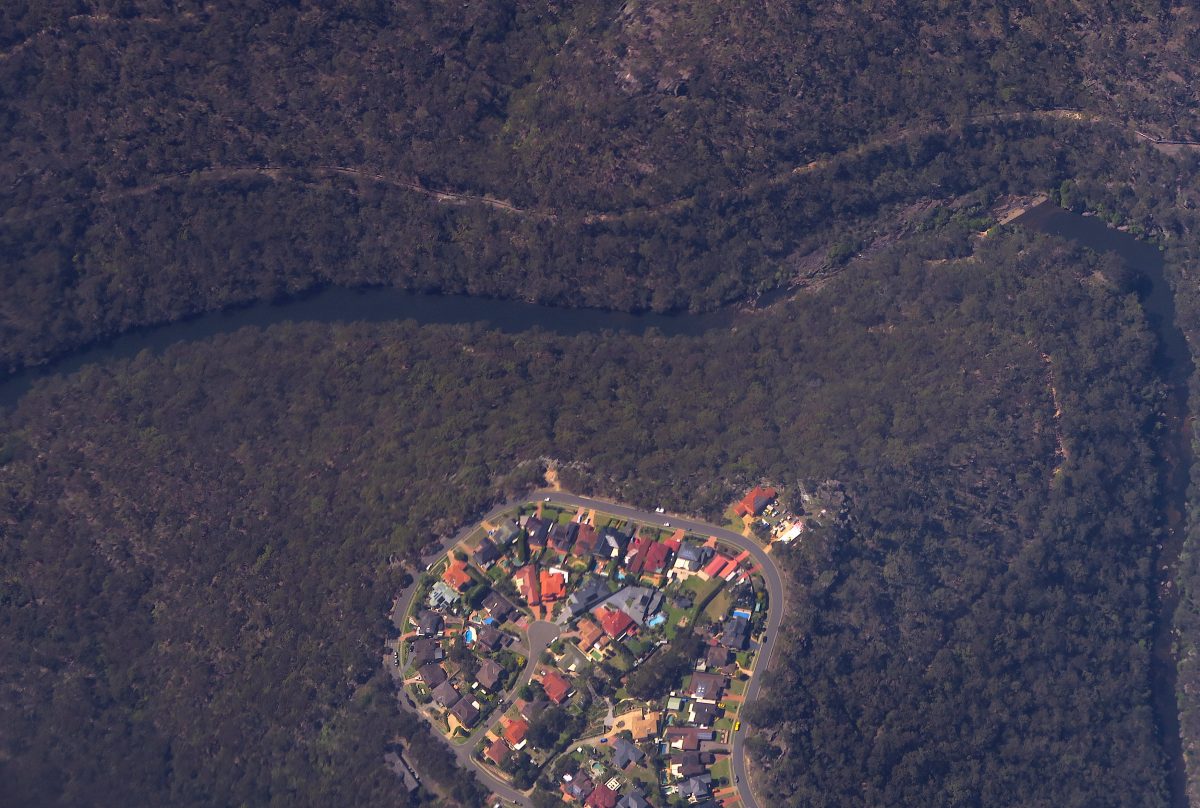 Homes can be seen near a river and bordering bushland in south-western Sydney, Australia, Dec. 7, 2017. (Reuters/David Gray)

Official data is already signaling a slowdown.

Housing starts, which peaked at $116,000 in 2015, are now down to around $96,000. Completions are running faster at close to $110,000, a significant portion of which is expected to come up for settlement in 2018, industry experts warned.

"There is a large amount of stock that the market has to absorb," said Nigel Stapledon, chief advisor at property consultancy MacroPlan Dimasi. "At the very least it is going to take away the upward momentum in prices."

Already, home values in Sydney have started to fall, down 0.7 percent in November, a third straight monthly decline.

Even so, a 74 percent rise in the city's house prices since 2012 means many investors who paid a 10 percent deposit to buy off the plan are still well in the money, providing a strong incentive for them to settle if possible.
"Almost Impossible"

Chinese buyers account for nearly a quarter of all new-built purchases in Sydney and about 15 percent in Melbourne, according to a Credit Suisse analysis of government taxation records between January to June 2017.

But analysts think that proportion could fall as Chinese investors struggle to move money out of the mainland after Beijing this year imposed a curb on "irrational investment overseas" and clamped down on individuals transferring funds internationally.

Regulations only allow Chinese nationals a foreign exchange quota of US$50,000 a year and since July, the nation's banks have been required to report any overseas transfers by individuals of $10,000 or more.

While the rules were often flouted in the past, doing so now has become increasingly difficult, some money transfer agents told Reuters.

"It is almost impossible to send the full (settlement) amount from mainland China," said Felix Su, financial adviser at foreign exchange firm KVB Kunlun.

At the same time, under pressure from regulators to douse risky lending in the real estate sector, Australia's biggest banks stopped loaning money to foreigners.

That double whammy has made it more difficult or expensive to raise money locally, forcing investors to forfeit their deposits or try to on-sell their properties.

Cooling Demand

Chinese developer Poly Real Estate Group Co's Australian subsidiary is switching its focus to local buyers as investors from China find sealing deals harder.

"There's a lot lower risk with domestic buyers," who can also more easily tap domestic credit markets, Jay Carter, New South Wales state sales and marketing director at Poly Australia told Reuters.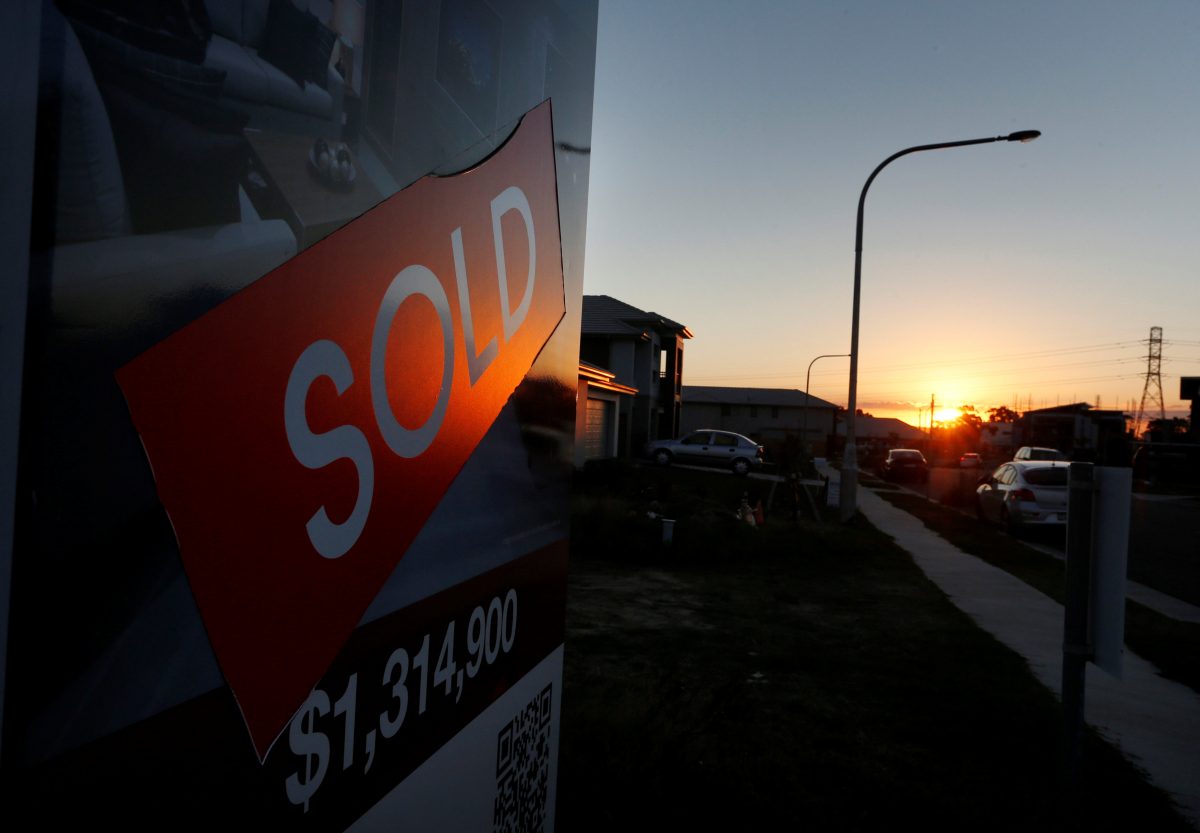 New homes and land for sale are pictured in southern Sydney August 14, 2014. (Reuters/Jason Reed/File Photo)

At the same time, agents say new interest from China has plunged since several Australian states hiked taxes on international property purchasers.

"A lot of investors are thinking about other countries where there are less barriers to entry," said Ian Chen, founder and Chief Executive Officer of China-focused Jalin Realty, who has seen his China sales roughly halve since July.

While the impact of China's capital crackdown is less obvious in other markets popular with Chinese investors such as Canada, the United States and London, demand has cooled more generally, according to agents.

In the UK, for example, property buying enquiries have likely fallen 10-15 percent in 2017 compared to a year ago and many buyers have reduced their budgets, said Carrie Law, CEO of China's largest international property website, Juwai.com.

"We have also seen less-expensive but otherwise desirable countries, like Thailand and Malaysia, shoot up in the rankings of top countries for Chinese buyers," Law said.

By Tom Westbrook and Swati Pandey