Bali news and views editor's comments:2017-12-14
Lawrence writing weekly newsletter while on vacation in Macau China
History has taught us over the last 30 years wherever the Chinese real estate investor goes you want to be there at the start and you want to get out when they leave.
"
Wherever the Chinese investor goes you want to be there at the start"
Thirty years ago at a Las Vegas investment conference in front of 500 Americans I was booed off the stage when I said China would be the next economic power the world. Guess who is now number 1.
Nine years ago when I was speaking on behalf of the Indonesian government at three major travel conferences in Beijing, Guangzhou and Shanghai I was laughed at when I told over 1,000 Chinese travel agents that the Chinese would be the number one tourist to Bali. At the time they were 18th.
Lawrence speaking to over one thousand Chinese travel agents on behalf of the Indonesian government in 2008 predicted "China will be number one tourist to Bali

"
Both of the two above predictions came true.
I will now give you another prediction, China will be the number one real estate investor in Bali the next 5 to 10 years.
"China will be the number one real estate investor in Bali the next 5 to 10 years."
Why? Well, they are now the number one tourist to Bali.
I coined the saying 17 years ago that "Bali real estate investment is directly proportional to Bali tourist arrivals".
"
Bali real estate investment is directly proportional to Bali tourist arrivals"
Many Chinese tourists that come to Bali and go back home will tell there friends how cheap Bali real estate is!
If they do their research they will discover that they can earn 15% to 25% per annum by buying a Villa or home for as little as $158,888 and renting it out to Chinese Tourists.
The demand from Chinese real estate investors for Bali real estate will increase exponentially as each Chinese returns home and boasts about their profits they are making in Bali while owning a beautiful huge Bali Villa or home that they and their family can use for free whenever they wish.
When they learn that they can use their Bali Villa, or home for exchanging for homes and villas around the world saving tens of thousands of dollars while they explore the world they will be even more interested in buying more holdings in the future.
When they also realize that Bali just finished its first downturn in modern history and that they can buy at prices that are down 20% to 50% from 2014 highs they will take advantage of today's low prices.
If you want us to have any idea what can happen to Bali real estate when the Chinese start investing think about Singapore 30 years ago.
In a 20 year period they drove Singapore prices up 500% to 1000%.
I issued my first sell signal on Singapore four years ago when I saw a 2,000 m² property selling for $20,000,000. Since my sell signal prices have collapsed.
Recently, the Australian government has became very fearful when Chinese bought up a large amount of their properties.
Australian voters complained the Chinese had made Australian Properties unaffordable for Australians so the Govt. put serious curves to try to curtail their buying.
Cities like Perth are already down 20% to 30%. Sydney,
Brisbane and Melbourne all look like they're set to go down further.
If you want to see the the future of Bali Real Estate look towards Canada, my home country, Since the Chinese started buying prices have gone up 200% to 500% in places like Vancouver and Toronto.
I am not bullish on those markets anymore. In fact I got in and got out at the perfect time.
So Mark my words, the Chinese will be the number one investor in Bali real estate the next 5 to 10 years and will drive prices up 100% and 300%.
After my current vacation when I come back I will focus on these markets.
In the meantime you can take a look at what the most recent discounted properties we have available the last two months that are bargain prices on the most modern real estate web site in Indonesia
www.bestasiarealestate.com.
Happy Holidays and never forget these predictions I made today.
PUBLISHED : Wednesday, 13 December, 2017, 7:00am
UPDATED : Wednesday, 13 December, 2017, 7:00am

Investments in commercial property and logistics real estate have lifted non-European investors' share of the market to 40 per cent, while markets outside the UK are attracting more attention.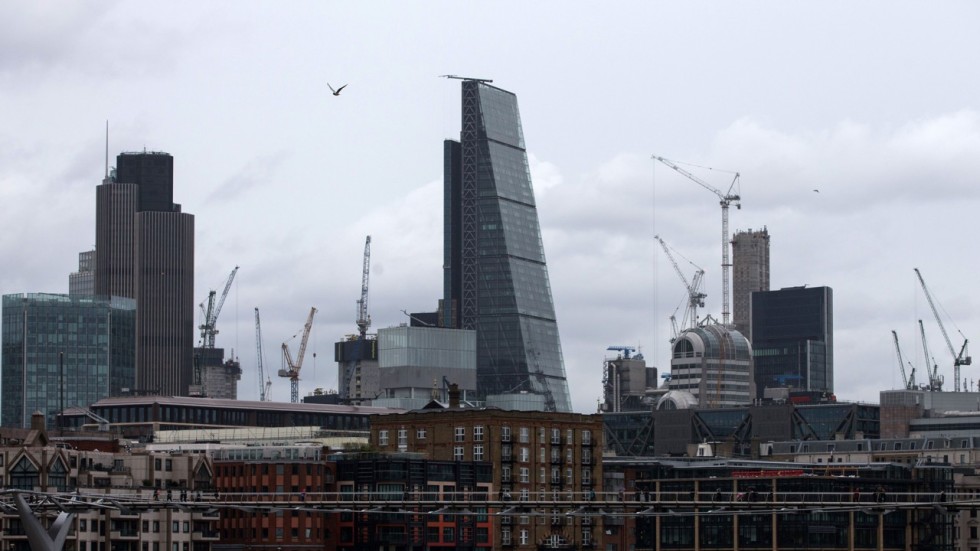 Louise Moon


Related Articles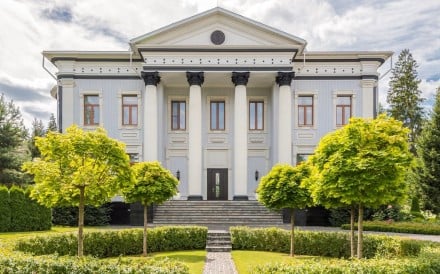 NEWS & TRENDS
Should bitcoin be used to buy and sell properties?13 Dec 2017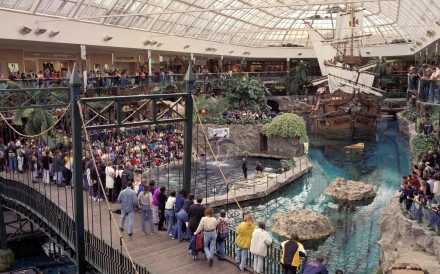 INTERNATIONAL
Mall operators focus on making shopping more of a social experience13 Dec 2017

BUSINESS
China's capital controls send tremors through Australian property
8 Dec 2017

Asian capital is pouring into Europe's real estate markets, led by commercial property deals by Hong Kong and Chinese investors and by logistics platform acquisitions, and is increasingly looking beyond the traditional favoured destination of London to other cities across the continent.

SCMP TODAY: INTL EDITION
Get updates direct to your inbox
E-mail *

By registering you agree to our T&Cs & Privacy Policy


In the fourth quarter of 2017 alone, Asian investors put some 16 billion euros (US$18.8 billion) into European property in deals worth over 5 million euros, up from just below 6 billion euros the quarter before and compared to around 6 billion euros in total for deals of the same size in the whole of 2012, according to property data analysis firm Real Capital Analytics.

North American investors have spent more than Asian players so far in 2017, but the lift from Asia has led to a record share for non-European investors of almost 40 per cent of the European market, roughly double that of 2012, the company said.

"The wave of capital is really starting here in Asia and coming up against the European shores. We are seeing a huge amount of capital flow into the market," said Simon Mallinson, executive managing director at Real Capital Analytics, speaking at the MIPIM Asia property conference in Hong Kong. "What that is leading to is a record share for global players in Europe."

Hong Kong players alone have spent US$7.3 billion in London so far this year, according to Real Capital.

In March London's Leadenhall Building, better known as the "Cheesegrater", was bought by Hong Kong-listed property developer CC Land Holdings for £1.13 billion (US$1.5 billion), while in July the

20 Fenchurch Street property, known as the "Walkie-Talkie", was sold to sauce maker Lee Kum Kee International Holdings for £1.3 billion in a record transaction for a single building in the UK.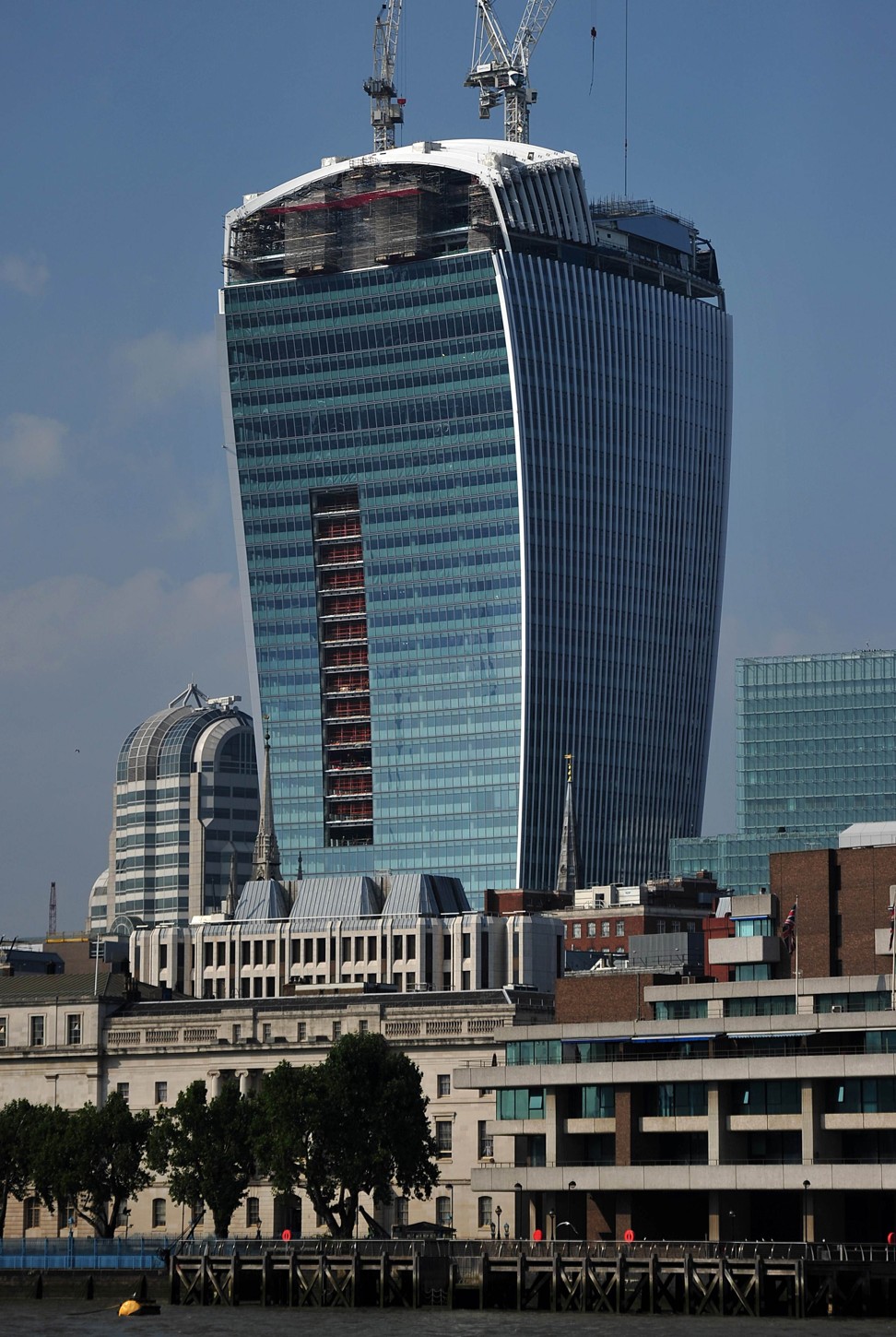 Despite political uncertainty after the UK voted to leave the European Union in June 2016, London remained the top target market for Asian property investors, with Frankfurt coming in second and Amsterdam third.

Hong Kong buyers make beeline for London assets, lured by stable rent, rule of law, cheap money

"London remains the major destination for Asian buyers, especially first-time buyers, due to liquidity, a sophisticated legal system, a simple tax structure and it being an English-speaking country," said Henry Chin, head of research for the Asia-Pacific at CBRE.

"However, we see that Asian investors are expanding their radar outside London as well as outside the UK", he said, with many South Koreans targeting cities like Frankfurt, Berlin, Austria and Amsterdam, for higher yields.
Germany has been a particular target, with the total amount of Asian property investment into Germany for the first half of 2017 surpassing that for the whole of 2016, according to Chin.

"Germany has always been a safe haven," said Jan Jescow Stoehr, director of risk management at real estate investment firm KamAm Grund Group, at the conference. "It is a very strong country with a strong economy – there is a small layer of political uncertainty but it won't have an impact globally. Business is driving investment demands from outside."

Several international banks including Morgan Stanley and Citigroup have said they are planning to move thousands of London-based jobs out of the UK following Brexit, and may choose Frankfurt as their new trading hub inside the European Union.

But competition from domestic players in Germany could hinder Asian investment, according to Tom Leahy, a senior director at Real Capital Analytics. While UK institutions have largely left prime assets to overseas buyers from Asia and the Middle East, German domestic competition is stiffer, he said.

Another area where Asian money is increasing its prominence in Europe is in logistics properties, with investors showing signs of looking beyond the traditional UK market in search of higher yields.

In October Asia's biggest warehouse operator, Singapore-listed Global Logistic Properties, acquired European industrial property company Gazeley for US$2.8 billion in its first push into the continent.

Private equity group Blackstone sold the European logistics real estate company Logicor in June to China Investment Corporation for 12.25 billion euros in the largest recorded private equity real estate deal in Europe.

"Some big American players are building big logistics platforms which are then being sold on to more long-term investors: built using American-backed capital and sold to Asian-backed capital. Logistics is powering ahead in terms of activity," said Real Capital's Mallinson.